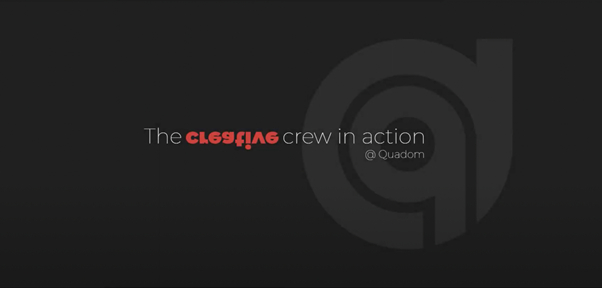 Are you fond of GAMES and GAMING?
Do you dream of learning how to create video games?
Then STOP, you reached the right place 🙂
---
Join our special team and you'll not regret a moment.
*We don't like stress!
*We follow common sense rules!
*We do choose where to work from: either from the office or from our cozy homes !
---
Quadom it's not just a company, it's a community!
Altogether we are already more than 30 creative people, from coders, graphic & sound artists to testers, all with great passion for playing and developing games.
We're very proud of the 100 mobile games published that already entertained more than 1 billion players around the world! 🙂
We enjoy much Growing and Contributing, but also Supporting others like YOU to grow and  learn. 🙂
---
Curious to meet us? Apply and we will invite you to a cup of coffee to hear our jokes and stories too.
---
Links